Privacy Policy: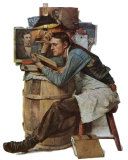 Because we believe in the Adage: "Do unto others as you would have them do unto you": We refuse to supply your e-mail/any other private information to anyone for any amount of money: No ifs/ands/or buts! Regarding when/with whom we share your personal information; we never rent/sell your personal information to any third parties under any circumstances. We will share personal client/customer information and/or purchase history only with our agents/ contractors/representatives/service providers/and contractors for limited purposes; including but not limited to; fulfilling customer orders/offering certain products; services in connection with this Site/communicating to customers/providing customer service/storing, enhancing, improving clients'; customers' shopping experience/administering; facilitating surveys; contests; sweepstakes/offering targeted marketing communications to users that opted-in to receive such communications; included and not limited to any landing page where voluntary information is provided by you/enabling access to our partners' websites/providing a personalized shopping experience/preventing fraud/and completing payment method processing. Aside from the purposes described above; we will never share your personal information with any other third parties; unless we have your express permission; or under special circumstances; if legal action is necessary against someone who may be in violation of our policies; such as if/when we believe in good faith that the disclosure is required to prevent harm/injury: Such as claims/fraud/other liability/product recalls/or to comply with valid legal processes (subpoenas/warrants) as required by law.
Content:
All Content Will Be Reviewed By The Author For Approval Prior To Final Post/Submission; Due To The Sensitive Nature Of This Blog Site: This Is A Non-Partisan Blog In Which You May:
1: Tell Your Story Here!
2: Include your brief description of the serious ills of our American economy/financial conditions for/of we the people/we hard-working Americans! Please follow the guidelines in the Instructions Section of this blog!
3: Include your suggestions as how to fix/heal our seriously ill American economy/financial conditions for/of we the people/we hard-working Americans!
4: We will submit all posts via e-mail to the American White House/to all American Congressional Members/to the American Supreme Court in Washington D.C. on a quarterly basis!
5: YOU MUST BE EIGHTEEN (18) YEARS OLD TO ACCESS THIS SITE: This site falls within the Child Online Privacy Act (COPA) and is not monitored as being so.
Forums/Message Boards/Blogs/Subscribers/Memberships/Grants of Limited License with Reservations/Non-Assign Abilities/Thefts of Logins:
You may not use any forum/blog in a commercial manner. You may not post material that solicits funds/solicits goods or services/advertises unless by written consent/material which is false/messages which contain stock touts. We are not responsible for material appearing in any forum on the sites; except for material signed by one of our representatives. You may not post or transmit any information/software/or other material that contains a virus or other harmful component.  We are not responsible for screening material posted by users for libel/obscenity/ invasion of privacy/trademark or copyright infringement/accuracy/or for any other reason. We retain the right to modify or remove messages or other material that we, in our sole discretion, consider abusive/defamatory/obscene/stale/infringing/offensive/or otherwise unacceptable. Transmission of such material that violates any federal, state or local law is prohibited and is a breach of this Agreement. We also reserve the right to edit materials for any other reason. Whether or not we modify or remove such material; users remain solely responsible for the content of their messages or postings. We will not be subject to any obligation of confidence for any submission. We will not be liable for any use or disclosure of any submission. If you submit something to us unsolicited; we will exclusively/globally own all rights to the submission. We will be entitled to the unrestricted use of the submission for any purpose; without compensation or notification to the provider of the submission. We ask that you refrain from submitting creative projects to us; particularly those that are confidential or personal to you.  
By posting on the sites, you expressly grant/warrant that the owner of such site/and or relevant affiliated companies possess the global/perpetual/ nonexclusive right to use your questions/comments/postings in their original or edited form/in commentaries/books/articles/television programs/or in any other medium currently known or later developed. You also warrant that you own or otherwise control all of the rights to the content you have posted and that the public posting and use of such content by site owner will not infringe upon the rights of any third party. Additionally, you warrant that any moral rights in posted materials have been waived. You are not entitled to any compensation/royalty fees for any materials you may post on any owner sites. Subscribers are responsible for their information sent or displayed through the Site; even if a legal claim should arise after termination of service.
Consumers of the site services/holders of a valid site username/password (log-in)/subscribers/(opt-ins) hereby authorize the imposition of charges to your credit card or other approved facility for all membership fees (when/or if applicable); as well as for any further goods and/or services at; through and/or from or pertaining to the site.  A log-in is a non-transferable/non-exclusive license for an individual member and no other to use the site for a period of time. Subscriber must promptly inform the site of any apparent breach of security; such as loss/theft/or unauthorized disclosure or use of a username or password. Until the site is notified of any breach in security; the subscriber will remain personally liable for any unauthorized use of the service. Subscriber is and shall be personally liable for/and shall defend/indemnify/and hold harmless the site and any agency acting on its behalf from any and all damages; including loss of profits/loss of property/penalties and fines/losses/and costs; including attorneys' fees; resulting from any attempted or actual unauthorized downloading or other duplication; whether solely by subscriber or with or under the authority of any other governmental agency.
Customers/visitors to the site are hereby granted a single copy license to download (on a single computer only) or print copies of any of the information found on the site for personal/non-commercial use only. Customers/visitors may not modify any of the materials found on the site; may not use them for any performance, public display/sale or rental/and may not remove/modify/alter any copyright/other proprietary notice/trademarks there from/or transfer any material located on the site to any other person. The site reserves the right to terminate this license at any time if you breach the terms of this agreement; in which case you will be obligated to immediately destroy any information downloaded/printed/or otherwise copied from the site. Access to and use of the site is through a combination of a username and a password (log-in). Each subscriber must keep his or her login strictly confidential. Unauthorized access to the site is a breach of this Agreement and a Violation of Law.
Please join our We the People Speak Here!/We Hard-Working Americans Speak Here Community Blog! When we the people/we hard-working Americans speak in massive American numbers; we the people/we hard-working Americans will be heard! Millions of we the people/we hard-working Americans out number the thousands who have devastated we the people's/we hard-working Americans' economic/financial conditions for the last 30 years! Our goal is to post every story submitted! Your American Hard-Working Initiative/Input/Participation/Story/Support Is Extraordinarily Appreciated/Important/Necessary/And A Most American Patriotic Gesture!
Guidelines for Copyrighted Material Public/Commercial: Author's Permission and Links for Public Purposes: Author will moderate any link to a public site within a blog post on this blog for approval: Only content relevant links will be accepted.
The licensor permits the public to copy/distribute/transmit only unaltered copies of the work: Not derivative works based on it: Permission need not be acquired by the Author: Author must be given credit with reference of the works to be used included: Example: An Excerpt from 

www.wethepeoplespeakhere.com

 by Author: Robert Hess
More About Your Privacy:
We realize that making purchases at We the People Speak Here.Com or any other website; requires trust on your part. We value your trust very highly and pledge to you, our client/customer that we will protect the privacy/security of any personal information you provide to us! Your personal information will only be used as set forth in this Policy. This includes your name/telephone number/address/e-mail address/credit card; checking account information/in addition to any other personal information that may be linked to you; when voluntarily submitted by a visitor or if you opted-in. We believe that you have the right to know; before shopping at We the People Speak Here.Com or at any other time; exactly what information we might collect from you/why we collect it/and how we use it. We do not/will not rent/sell your personal information to anyone. You have the right to control your personal information at all times. If a visitor is browsing We the People Speak Here.Com; We the People Speak Here.Com does not gather any personal information about the visitor whatsoever. There are two ways in which a visitor may explicitly consent/provide to We the People Speak Here.Com's collection of personal information: Regarding e-mail: We the People Speak Here.Com uses links throughout its website to provide a visitor with the opportunity to contact us via e-mail to ask questions/provide comments; suggestions. In addition, We the People Speak Here.Com, may offer a visitor the opportunity to have a We the People Speak Here.Com representative contact her/him personally to provide additional information about a product/service. In order to do so, We the People Speak Here.Com may request additional personal information from the visitor; which is necessary/relevant to satisfy the request. Cookies: Our site/advertisers and third party links may all use cookies. At our site we only uses cookies for functionality purpose when needed. We do not control the use of these cookies and expressly disclaims responsibility for information collected through them. Third parties may use cookies to serve and provide content/ advertisements/and collect information: Directly from visitors' browsers.
We sincerely hope you enjoy your time spent visiting with us at We the People Speak Here.Com! We sincerely hope you will feel completely satisfied with your experience on our site.
Commercial Purposes:
Author does not permit others to copy/display/distribute/perform the work for commercial purposes without expressed; written agreement/permission of the Author.
                                                                                                                                                            Services Disclaimer:
The information contained through We the People Speak Here.Com is not a substitute for professional advice you would receive from an accountant/attorney/qualified tax preparer. Information is offered in good faith. You do not have to use this information. Any decisions you make; and their consequences; are your own. Under NO circumstances will you hold We the People Speak Here.Com liable for any actions that you take. Because We the People Speak Here .Com provides No Accounting/No Financial/No Legal Services; We the People Speak Here.Com presents the material on this site as general information only. It is not offered as/does not constitute accounting advice; opinion/ financial advice; opinion/legal advice; opinion. It does not/should not serve as a substitute for advice from an accountant/attorney/financial advisor familiar with the facts of your specific situation. We are not an accounting firm/a financial services firm/a law firm. We do not provide accounting/financial/legal/tax advice; services. We make no warranty; express or implied; concerning the accuracy/reliability of the content of this website/or other websites to which we link.
Should the materials/services provided prove defective and/or cause any damage to equipment or any loss or inconvenience to subscriber or anyone claiming through subscriber; subscriber assumes the entire cost and responsibility for same. If the site/site owner is found liable for any failure to perform; including interruptions/defects/errors/omissions/delays; whether based upon breach of contract/negligence/any other claim/any other cause of action; the maximum liability of the site/site owner shall be for no more than the amount of the subscription fee paid by or on behalf of the subscriber for the preceding month. Some states/jurisdictions do not allow the limitation or exclusion of liability for consequential/incidental damages; so the above limitation/ exclusion may not apply. Under no circumstances or legal theory shall the site/site owner or any of their suppliers/licensees/agents/or other subscribers be liable to subscriber or others for any indirect/special/consequential/incidental damages of any character; including without limitation: Damages for losses of any kind; including but not limited to; loss of profits/loss of good will/work stoppage/loss data/virus or other harmful component/other equipment failure or computer malfunction.
Disclaimer:
We the People Speak Here.Com makes/warrants no representations regarding the results/use of the materials in this website. We the People Speak Here.Com is provided as an "As-Is"/"As-Available" site. We the People Speak Here.Com makes no representations/warranties of any kind; express or implied; as to the operation of the site/the content; information; materials; products included on this site. To the full extent permissible by applicable law; We the People Speak Here.Com disclaims all warranties; express or implied; including but not limited to; implied warranties of merchantability. We the People Speak Here.Com will not be liable for any damages of any kind arising from the use of this site; including but not limited to direct/indirect/incidental/ punitive/consequential damages. You acknowledge that the use of this site is at your sole risk. All information contained on this website; including information relating to products/services; is for informational purposes only; which is often presented in aggregate/summary form. While We the People Speak Here.Com uses reasonable efforts to include accurate/up-to-date information in the site; We the People Speak Here.Com makes no representations/warranties as to its accuracy. Information on this website may also contain typographical errors. We the People Speak Here.Com/ its owners/suppliers/affiliates assume no liability/responsibility for any errors/omissions in the content of the site; nor under any circumstances will be held liable for any equitable/legal theory; whether in contract/strict liability/tort/or otherwise; including, without limitation, damages for lost profits/loss of data/loss of good will/virus or other harmful component/work stoppage/accuracy of results/computer failure; malfunction. This Agreement represents the complete agreement between the parties/supersedes all prior agreements/representations between them. Headings used in these Terms of Use are for reference purposes only; and in no way, define/limit the scope of the section. If any provision of this Agreement is held to be unenforceable for any reason; such provision shall be reformed only to the extent necessary to make it enforceable. The other terms of this Agreement shall remain in full effect/force. The failure of We the People Speak Here.Com  to act with respect to a breach of this Agreement by you or others does not constitute a waiver and shall not limit We The People Speak Here.Com rights with respect to such breach/any subsequent breaches. This Agreement shall be governed by/construed under California law without regard to conflicts of law provisions. Any action/proceeding arising out of/related to this Agreement or your use of this site must be brought in the California state/federal courts. You consent to the exclusive personal jurisdiction of such courts or at our discretion; agree to California court arbitration proceedings. We the People Speak Here.Com does not price match with any other online/off-line retailer. We strive to maintain highly competitive prices and review them regularly in order to provide the highest quality products at the lowest cost. We Offer No Refund Policy. Any links on this website to websites operated by third parties are provided for your convenience only. We are not responsible for the content/performance of these websites or for your transactions with them. Our inclusion of/to such links/websites does not imply any endorsement of the material on such websites.
Charge-back Abusers:
Fraudulent consumer purchases create costly charge-backs for merchants. In the event that a charge-back is placed on a purchase; we reserve the right to report the incident for inclusion in a charge-back abuser database. Information reported would include name/e-mail address/order date/order amount/IP address/full address/telephone number. If you initiate a charge-back; there will be a $25.00 service fee for each charge-back initiated; plus money owed to the merchant. In addition, charge-back abusers wishing to be removed from the database shall pay a $100.00 processing fee. We will only accept payment from a U.S. Postal Money Order or International Wire Transfer. All bad checks and fraudulent purchases will be legally submitted to the following: County District Attorneys Offices/Small Claims Courts/U.S.A. Postal Mail Fraud Divisions/and Collection Agencies. This action may adversely affect your credit rating: International Fraud: EConsumer.gov: A Service of the International Consumer Protection/Enforcement Network: US Secret Service at

419.fcd@usss.treas.gov
Terms of Service:
Universal Spam Policy, and certain federal and state laws, including the Computer Fraud and Abuse Act (18 U.S.C. § 1030 et seq.), 

Section 502

of the California Penal Code, and Section 17538.45 of the California Business and Professions Code. Such violations may subject the sender and his or her agents to civil and criminal penalties.
Additional information on how to identify and prevent spam can be found at the Federal Trade Commissions "spam for Consumers" Web site at

www.ftc.gov

Please report violations of this Universal Spam Policy.
LEGAL NOTICE:
Indemnification: You agree to defend/indemnify/and hold …We The People Speak Here.Com harmless from/against any and all claims/damages/costs/ expenses/including attorney's fees; arising from or related to your use of this site. Use this site at your own risk. Our site, reserves the right to refuse service at any time. Products are subject to availability. Prices are subject to change without notice. Web posted price is guaranteed at time of purchase only. Liability will be limited to the purchase price of any product; excluding all/any shipping costs involved/all sales are final. HopLinks to other websites contained herein are provided solely as a convenience to our users and do not constitute endorsement/approval of/affiliation with these linked websites or the organizations that provide them; unless otherwise noted. Our company reserves the right to revise/amend/or modify this policy of our Terms/Conditions at any time. Your use of this site after such changes are implemented constitutes your acknowledgement and acceptance of these changes.
The material on this site is copyright of We The People Speak Here.Com (Author/Composer/ Designer/Illustrator/Photographer/Videos): And may not be republished without written permission: 06/2013©
===============================================================================================
Warning!!! – Any person and/or institution and/or Agent and/or Agency of any governmental structure including but not limited to the United States Federal Government also using or monitoring/using this website or any of its associated websites, you DO NOT have my permission to utilize any of my profile information nor any of the content contained herein including, but not limited to my photos, and…/or the comments made about my photos or any other "picture" art posted on my profile. You are hereby notified that you are strictly prohibited from disclosing, copying, distributing, disseminating, or taking any other action against me with regard to this profile and the contents herein. The foregoing prohibitions also apply to your employee, agent, student or any personnel under your direction or control the contents of this profile are private and legally privileged and confidential information, and the violation of my personal privacy is punishable by law. UCC 1-103 1-308 ALL RIGHTS RESERVED WITHOUT PREJUDICE The material on this site is copyright of: Robert Hess (Audio Clips/Author/Composer/Designer/Illustrator/Photographer/Videos): And may not be republished or distributed in any way, without written permission. Author does not permit others to copy/display/distribute/perform the work for commercial purposes without expressed; written agreement/permission of the Author.
 
 airbnb airbnb now airbnb rooms airbnb rentals airbnb for rent airbnb rent here
oimc   lstar   wtp   2freev   r-h   yourm  meatus